Sunday, December 13, 2009
6:14 PM |
Posted by Rocketman2387
|
Edit Post
After watching the insane cliffhanger at the end of
White Collar's
mid-season finale, my younger brother was extremely frustrated because he had to wait until January 19th for a resolution. Well, for those of you who don't know this period of time or torture as my brother calls it where the Networks show reruns or reality shows until they start airing new episodes is known as a hiatus.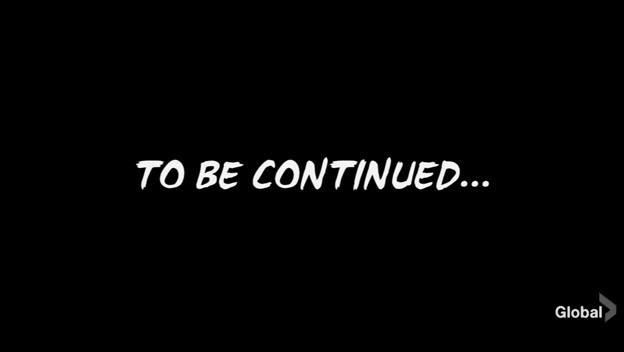 Don't you hate it when this appears on your TV screen.
The reasoning behind hiatuses which take place around the Holidays and over the Summer is not to make you angry, it's to give the cast and crew a well deserved break for all of their hard work. While watching TV it feels like the creators of your favorite shows deliver an episode on a 9 to 5 work schedule because it is sometimes put together so flawlessly that it looks easy. However it normally takes a
60-70 hour work week
for a cast and crew to bring entertainment into to your living room. Based on this fact, even though a TV show going on hiatus is annoying like being forced to put down a good book, you got to remember that the people who help you escape reality have lives too and they look forward to spending the time off with their families. This means that if you are a TV watcher complaining about a hiatus, just suck it up and let the people who put their all into entertaining you have their vacation.
At the same time, there are circumstances when getting angry over a hiatus is warranted like when a show goes into reruns during a month where new episodes should be airing like October or March because that means it is going to get canceled. In this case you as viewers have every right to be angry because the people who helped you escape the stresses of school or work on a weekly basis are going to lose their jobs. Recently, fans of TV shows have been channeling their anger over shows being canceled into organized campaigns such as sending Mars Candy Bars to Network Execs at The
CW
for the purpose of keeping
Veronica Mars
on the air. On some occasions these campaigns have worked like when the short lived TV series
Firefly
was made into the movie
Serenity
, FOX put
Family Guy
back on the air and
Chuck
is now coming back in January instead of March.
Even though they make viewers like you and me scream at the TV screen hiatuses are extremely powerful marketing tools. This is due to the fact that if pulled off correctly a mid-season or season finale cliffhanger will cause the hiatus to be a period of time where audiences members hype a show by speculating what will happen next to everyone who will listen which will cause the anticipation for the premiere episode to be so high that the ratings will go through the roof. Digging back through TV History this concept worked the best with the
Who Shot J.R.
cliffhanger at the end of
Dallas
season 2 because at its time the season 3 premiere was the highest rated episode in US History with an estimated audience of 83,000,000 people.
Here is more about the Who Shot J.R. cliffhanger phenomenon

In my opinion even though the start of a hiatus at the end of a finale leaves me frustrated at first because I always keep wanting more, I totally respect them. Especially since they are just long enough to make me miss my favorite shows to the point that coming back to them is like reuniting with an old friend. As an avid TV watcher I love this feeling and I would not give up hiatuses for the world unless it foretells the cancellation of a favorite show.
Make sure you check out new episodes of your TV favorites and posts on this blog in March after a short hiatus.
3 comments